ArchiTECH.PC is a global and integrated professional solution that combines 2D, 3D, measurement and rendering in a single software. It allows you to work on ever more complex projects through a simple and user-friendly interface and tools dedicated to the specificities of your activity for complete missions (architects, project managers, home builders), or technical studies from the BIM (control offices, economists, companies, craftsmen, negociants).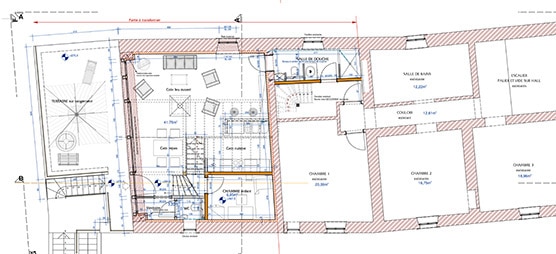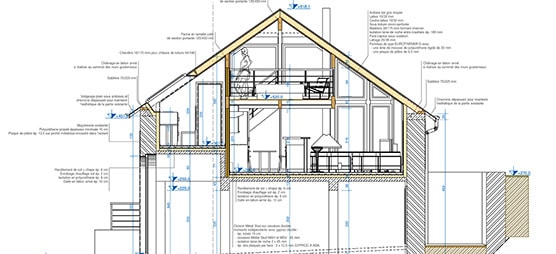 The information entered in the 2D view is automatically updated in the 3D view and vice versa. It is also possible to simultaneously modify selected elements on several floors in the same time.
The previously hand-drawn sketch automatically adjusts to data from a laser meter or theodolite connected in Bluetooth.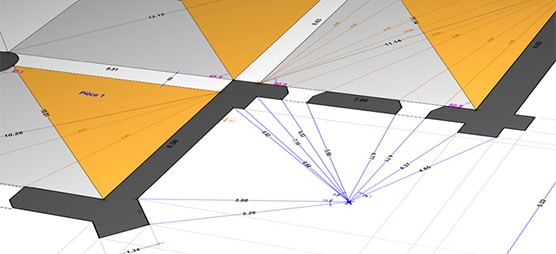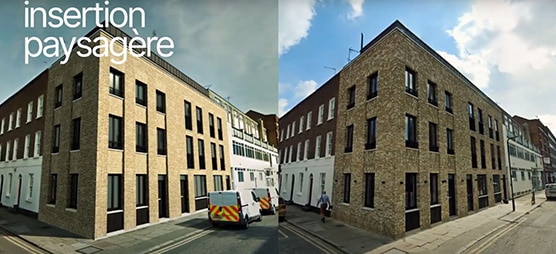 Realize very precise photomontages of projects inserted in their environment from a few points entered on the photos used for this purpose.
Rendus photoréalistes calculés en illumination globale et visites virtuelles au moyen d'un casque VR.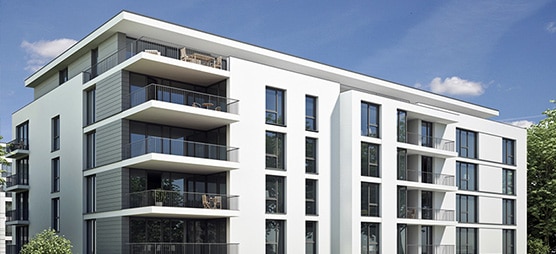 Automatically generate, technical specifications, estimates, measurements and site schedules for your projects. The synchronization of databases with the main estimating and management software in the market allows the synchronized update of written documents.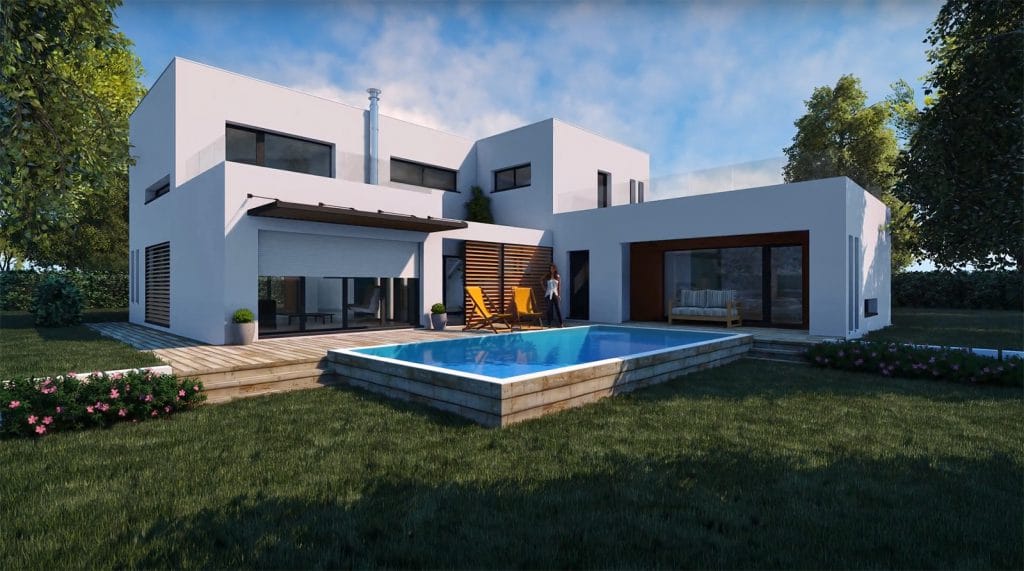 Software for real-time 3D visualization and photorealistic rendering, APCRender+ allows breathaking 360° simulations and VRs of architecture and urban planning projects based on 3D digital moddels from d'ArchiTECH.PC.

2D/3D real-time CAD, rendering, surveys, estimates, measurements, technical specifications, to design, model, document, visualize, quantify… The whole architect's mission in one single tool with all the advantages of BIM.
MINIMUM SYSTEM REQUIREMENTS
 Windows 7, 8, 10, Server 2008 and
Server 2012 in 32 or 64 bits
Intel Core i-7-4770 (3.40 GHz) or
equivalent
SSD 120 Gb, including 400 Mb for
ArchiTECH.PC and 7 Gb for the
textures and the Render+ option
HDD 500 Gb for data
4 GB for RAM
1280×1024 resolution, 16 million colors
NVIDIA GeForce RTX 2070 card
or equivalent with 8 Gb dedicated
Keyboard, mouse, printer with
Windows print drivers
EDICAD SAS
250 route des Falguières - Planques Ouest
46230 FONTANES
FRANCE