KutchCAD has been developed to generate measurements and estimates by reproducing and automating the traditional workflow on plans. Forget the laborious minute of measurement, the repetitive checks, the constant modifications… Thanks to KutchCAD, everything is linked: the modification of the plan automatically leads to the modification of the measurement. And since KutchCAD is interfaced with your estimating or office-software, estimates, quantitative descriptions, technical specifications are directly generated from the drawings.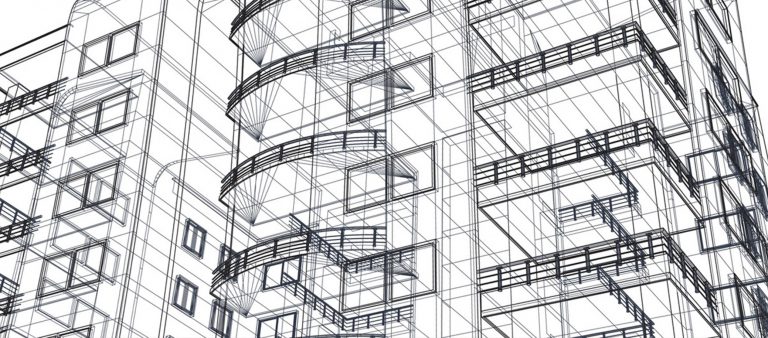 The BIM model is reconstituted from imported plans (DXF, DWG, PDF, scanned plans, site surveys) or drawn by you. Each project element contains the works you want to see in the DPGF. The measurement is derived from the dimensions of the elements drawn and organized into calculation formulas.
LOCATION PLANS
& SITE PROGRESS PLANS
Facilitate the work of the laying teams by highlighting the works to be done. KutchCAD also makes it possible to realize site progress plans.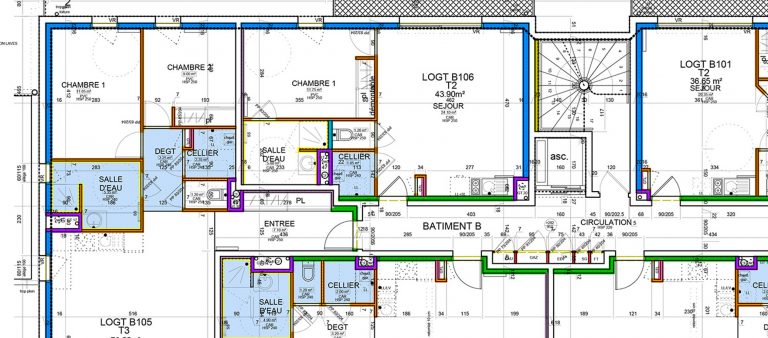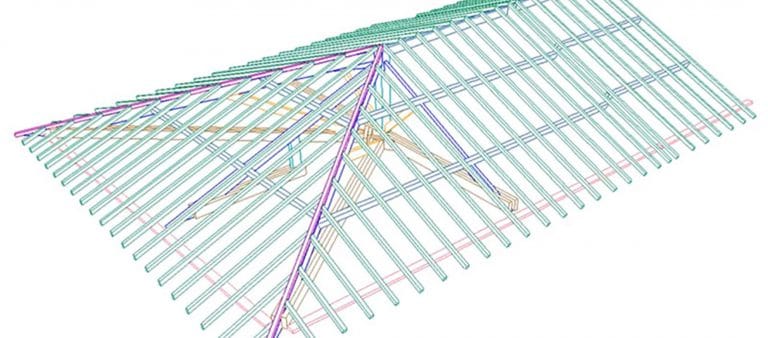 The purlins, rafters and battens can be installed in one go on roof panels according to the parameters of sections, spacing, etc. Knots and hip joints can be added on an ad hoc basis. As well, it is possible to model traditional frames on sections or in 3D views from pre-registered elements ( hips, braces, punches, braces, blocks…).-
Set up the equipments, then pull the lines between them. Structures can be quoted by the unit or in cost mode to know the sheath and cable shelves. One description per item can also be saved in the library and produce a quote without having to draw any 2D symbols.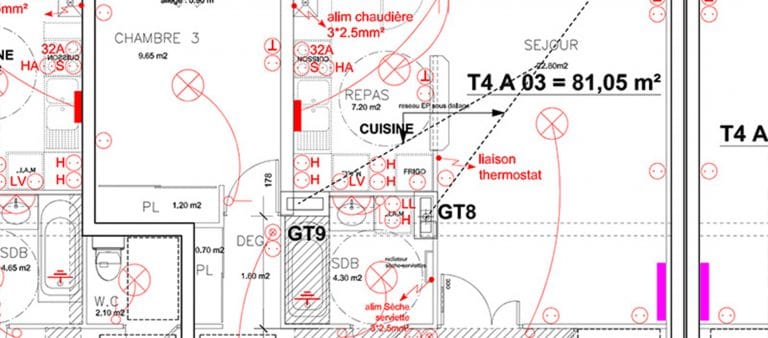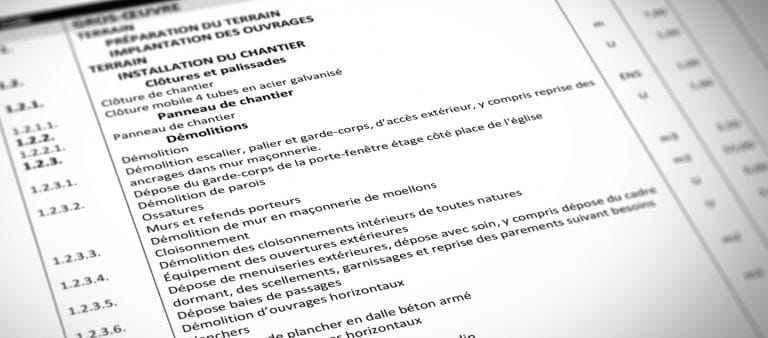 Automatically generate quantitative descriptions, technical specifications, estimates, measurements and site schedules for your projects. The synchronization of databases with the main estimating and management software in the market allows the synchronized update of written documents.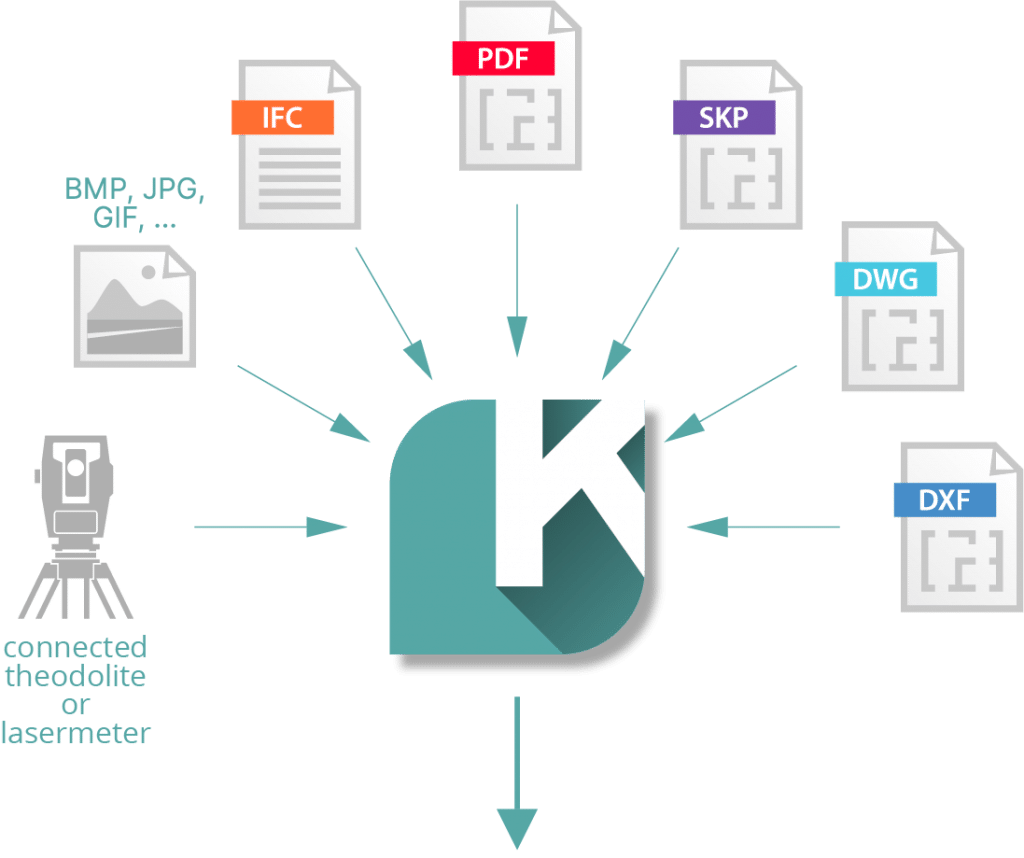 KutchCAD IMPORTS PROJECT FILES PROVIDED BY THIRD PARTIES INTO FORMATS DXF, DWG, SKP, PDF, BITMAPS AND IFCs.
KutchCAD can be connected to the libraries of more than twenty estimate and measurement software. One or several works in the library can be allocated to the different quantities recognized by KutchCAD (units, lengths, surfaces, volumes), thus generating the written documents in your usual quotation software.
CALCULATION FORMULAS CAN BE CREATED TO OBTAIN THE MEASUREMENT OF NON-DRAWN ELEMENTS WITHOUT HAVING TO REPRESENT THEM
For example, when you draw the exterior walls of a project, KutchCAD immediately quantifies their foundations; when you install a window, KutchCAD automatically quantifies the lintel, paintings, shutter(s) (casement, rolling or folding) and window sill.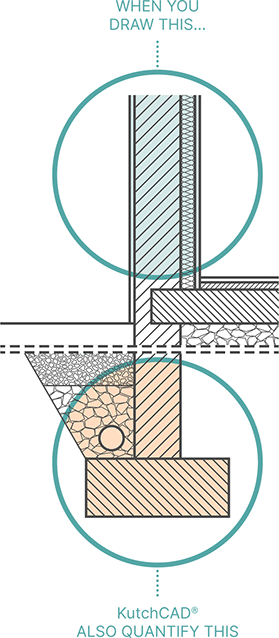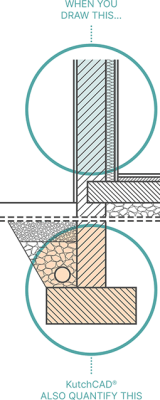 MEASUREMENT, ESTIMATING SOFTWARE, AND MORE...

Based on the ArchiTECH.PC software, KutchCAD brings together the functionalities specific to companies that want to produce estimates and measurements on the basis of BIM projects designed by third parties (architects, project managers, home builders) using their usual estimating software.
MINIMUM SYSTEM REQUIREMENTS
 Windows 7, 8, 10, Server 2008 and
Server 2012 in 32 or 64 bits
Intel Core i-7-4770 (3.40 GHz) or
equivalent
SSD 120 Gb, including 400 Mb for
KutchCAD 
HDD 500 Gb for data
4Gb for RAM
1280×1024 resolution, 16 million colors
NVIDIA GeForce
GTX 760 card with 2 Gb dedicated to graphics
Keyboard, mouse, printer with
Windows print drivers
EDICAD SAS
31 rue des Pinsons,
46000 CAHORS - FRANCE